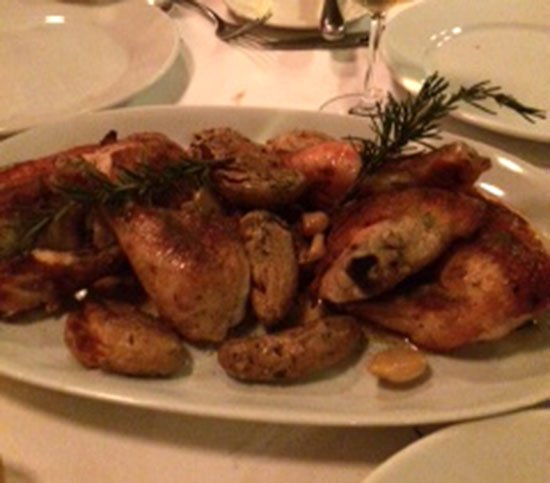 Now, The Truth about Chicken – the truth is that home cooks should consider chicken a special occasion dinner. The expression "a chicken in every pot" is a phrase commonly attributed to Herbert Hoover in 1928—when actually, he likely copied the idea from Henry IV of France in the mid-1500's. And, its true! Through the advance of industrial farming and raising of food in this country in the 1950's, we have become accustomed to considering chicken as inexpensive, ordinary food. And, even worse is the fat and stuff called chicken nuggets. In my opinion, this is not food!
What you want to do is always buy chickens from a responsible grower or where you know the chickens have been raised outdoors eating wild grains and seeds. You can roast whole as they often do for Sunday in dinner in France; or you can cut it up to make a sauté. It definitely will have more flavor if cooked on the bone. What I do is freeze the innards to make stock another day. I also save the chicken livers to make easy chicken liver pâté.
So, now I want to tell you about three different styles I have learned of this summer for chicken. First of all, there is the amazing Mugnaini Cooking School in Healdsburg where the fabulous teacher taught us how to build a fire for a wood-burning oven. Andrea Mugnaini then showed us several dishes that she cooked in the oven. I was so impressed. What she does with her chicken is make a mixture of coarse salt and herbs that she puts under the skin of the chicken. She also halves the chicken—removing the breasts bones. She gets a heavy roasting pan sizzling hot in the oven, then places the halved chickens skin side down and roasts them under a brick. They are delicious!
I love to stand in the doorway at Zuni and watch a chef called Andrew cut up the chickens coming out of the wood-burning oven to be served over bread salad. Zuni, of course, is famous for its chicken; and Judy Rodgers was the genius who developed it. Here the chicken is dry brined for 24 hours, then roasted in the wood-burning oven, and cut up and served over bread salad soaked in the chicken juices with greens. It is delicious!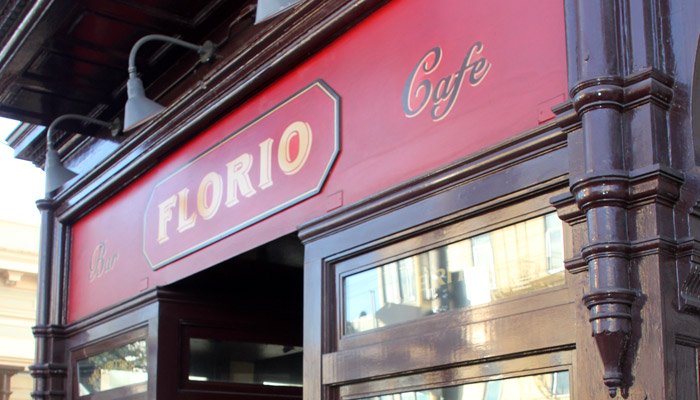 Another favorite is the roast chicken at Florio on Fillmore St. Here the chef, Scott, puts the chicken in a wet brine for 2 days; he also cuts the chicken in half removing the backbone. To cook it he sears it skin side down on a very hot pan and turns it over and roasts it in a very hot oven. Here it is served with little potatoes and garlic tossed in the chicken juices. The amazing thing about Florio's chicken is that the leg and thigh are served on the bone and the breast is boneless except for the little wing. All three are absolutely delicious.
So, you can grow your own chickens, you can put in a wood-burning oven, or you can buy a good-quality chicken from a reliable source and follow my recipe here. This is my interpretation of the chicken at Florio. Remember, have fun cooking! And its even more fun with a glass of Pinot Noir.
---