Sometimes old-fashioned desserts are the best. Here is a dessert that used to be served in fancy restaurants by the waiter who would wheel in all the ingredients on a cart and proceed to make the sauce for the ice cream at the table. It is dramatic that way; but can also be made in the kitchen. The most sure way to get brandy to ignite is to put the brandy in a ladle, warm it over the stove until it is just warm to the touch, then either light the brandy with a match, or catch a bit of the flame. Igniting the brandy in a ladle gives you more control when you pour it over the cherry sauce. Have fun!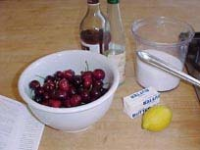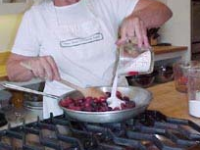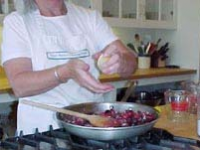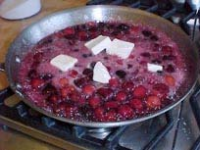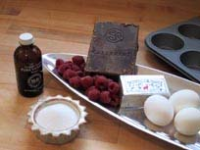 Ingredients
3 cups fresh sweet red cherries (pitted), such as Bing
1/3 cup plus 2 Tbs. kirsch
3/4 cups sugar
3 Tbs. fresh lemon juice
1/2 cup brandy
4 Tbs butter
1 pint of good quality vanilla ice cream
Directions
Place the cherries in a stainless steel bowl and cover with the 1/3 cup kirsch. Let sit for at least 30 minutes stirring from time to time.
In a chafing dish or heavy skillet set over medium-high heat; combine the cherries with the sugar and lemon juice. Bring to a boil and simmer until the juices are red and syrupy, about 5 minutes. Add the brandy and ignite. Let the flames die down, then continue to simmer the cherry mixture until it is thick and syrupy. Add the butter and stir in while boiling. Turn off the heat and add the remaining 2 Tbs. kirsh. Serve over the ice cream in pretty bowls.
(Recipe adapted from THE ALL NEW ALL PURPOSE JOY OF COOKING.)
Serves 6.