I think a frittata is the most versatile dish to have in your cooking repertoire. It is perfect for brunch, satisfying for lunch and can even make a quick, simple dinner. My version calls for separating the eggs and beating the whites until stiff, making a fluffy and light frittata that tastes great any time. Try using other vegetables if you'd like, just cook them a bit before adding the egg mixture.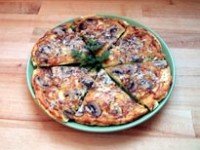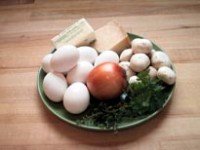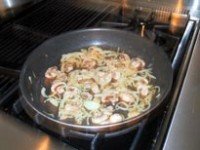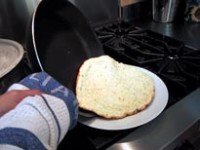 Ingredients
2 tablespoons butter or olive oil
1/2 cup thinly sliced onion
1/2 cup thinly sliced mushrooms
1 teaspoon minced fresh thyme leaves
5 eggs, separated
1/2 cup freshly grated Parmesan cheese, plus extra for garnish
2 teaspoons minced fresh Italian parsley leaves
coarse salt and freshly ground pepper
Directions
Preheat oven to 350 degrees.
Place the butter in a 9 or 10-inch ovenproof, non-stick skillet. Heat the pan over medium heat. When the butter is melted, add the onions and cook, stirring often, until soft, about 5 minutes. Add the mushrooms and continue cooking until mushrooms are soft. Stir in the thyme and a generous pinch of salt and pepper. Remove the pan from the heat.
In a medium bowl, mix together the egg yolks, Parmesan cheese, parsley and a pinch each of salt and pepper. In a separate bowl, beat the egg whites with a pinch of salt until they hold stiff peaks. Gently fold the whites into the yolk mixture. Return the onions and mushrooms to medium heat, making sure they are spread evenly over the bottom of the pan. Pour the egg mixture over the vegetables, spreading it gently to cover. Let the frittata cook, undisturbed, for 5 minutes, or until the edges are set. Test this by lifting the edges of the frittata away from the pan with a spatula and gently shaking the pan to be sure the bottom of not sticking.
Place the pan in the preheated oven for 5 to 10 minutes, until the top is just set and lightly browned. Remove the pan from the oven and loosen the edges of the frittata with a spatula. Slide the frittata onto a plate and cut it into wedges. Invert each wedge onto a serving plate and sprinkle with some of the extra Parmesan cheese. If desired, serve with lightly dressed mixed greens.
Copyright © Jodi Liano