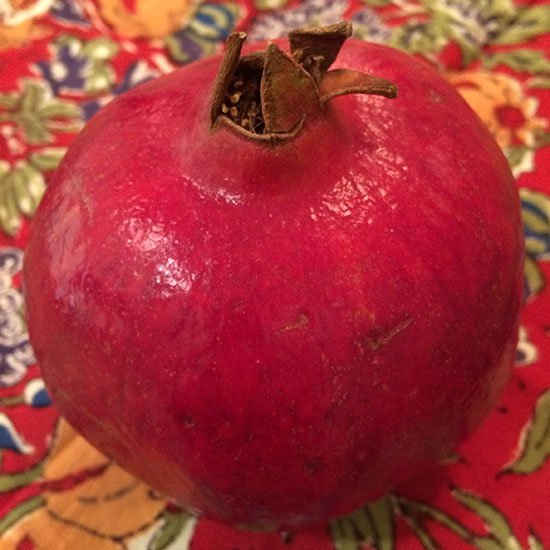 Here for you is a do-ahead main course for the holiday season. All three recipe suggestions are my adaptations from recipes from a hero in modern cooking, the famous caterer, restaurateur, and cookbook author from London, Yotam Ottolenghi. I hope you enjoy them! Happy Cooking!
What I did was to coat a whole turkey breast (without the legs) with olive oil. Then, I ground up equal amounts of whole cumin and coriander seeds, put it all over the turkey breast with a sprinkling of salt, and put it in a 400 degree oven for about an hour. If the bottom of the pan begins to burn, pour in some white wine or water.
For the yam dish, I washed them, cut them in slices, and arranged them in a baking dish with whole garlic cloves, torn sage leaves, and salt and pepper. It went in the same oven covered in foil. After about 45 minutes, I poured in enough cream to cover the bottom of the pan.
You can see from the photo, how fun the fanned small eggplant look. They were sprinkled with olive oil and salt and were roasted in the same oven for about 15 minutes.
To make the pomegranate sauce, I cooked some chopped onion in some butter in a saucepan until soft, added a couple of cups of pomegranate juice, and a cup of chicken stock and simmered for about 15 minutes. Then I stirred in enough cornstarch mixed with cold water to thicken and enough pomegranate molasses to taste good, about half a cup. (All of this can be made ahead and reheated.) The best is to let the turkey rest for 10 minutes, pour off the fat, and add the juices to the pomegranate sauce, let it simmer for another 5 minutes, then check the consistency and add salt and pepper to taste.
When ready to eat, reheat all three dishes, and serve on warmed plates, with some of the sauce on both the eggplant and the turkey. A garnish of mint or watercress would make if festive. Please let me know if you make this and what else you would like me to write about – mary@tantemarie.com and have fun cooking!